May 3, 2016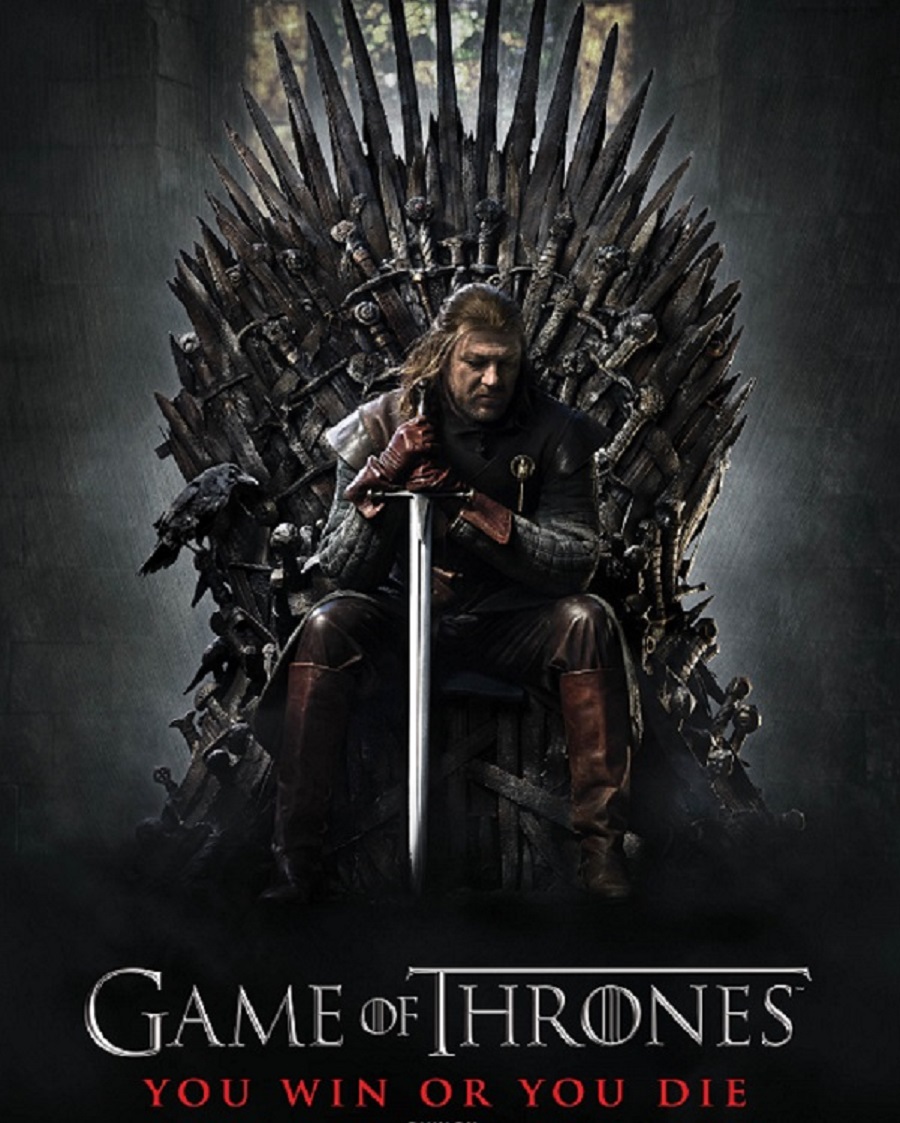 Jon Snow is alive and Ramsay just killed his father Roose. Let the twists and turns of Season 6 of Game of Thrones begin! The television adaptation of the high fantasy series has captured the imagination of a global audience. It is HBO's most popular series ever, its illegal downloads exceeding that of every other program, and holds the record for the highest number of Emmy Awards for a single year (2015), winning 12 out of 24 nominations.
The novel's world-building and complex characters are a great hook for anyone who reads the fantasy genre. But it is the no-holds-barred approach to violence, imagery, suspense and skin-show under the helm of showrunners David Benioff and D. B. Weiss that has propelled GoT to great heights.
A great show can scale even greater heights if it is marketed smartly. GoT's social media pages are a strong indicator of the series' spectacular success. You're looking at 17 million likes on Facebook, more than three million Twitter followers, close to two million followers on Instagram, and over 200K followers on Vine. GoT's social media pages extend the excitement after watching a gut-wrenching episode, or create anticipation around an upcoming season – as it did recently with 'Winter's Coming'. The series' social media ecosystem reveals some interesting lessons that small businesses can explore.
Add Image to Tweets to Increase Retweets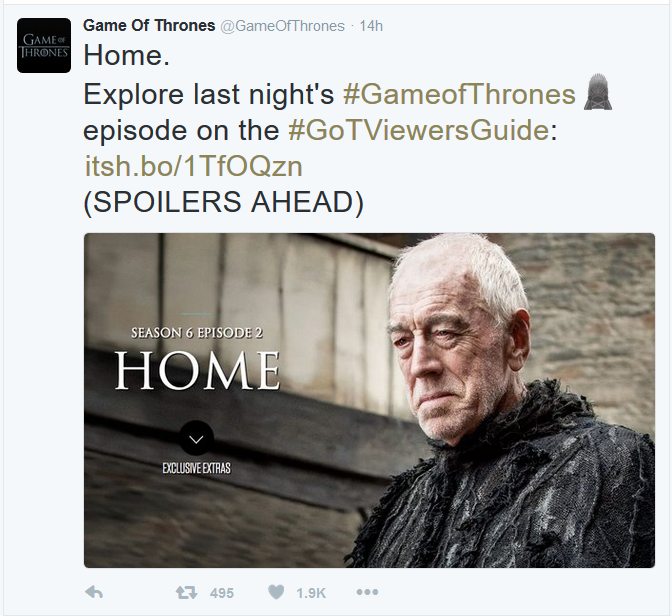 Tweets with photos boost retweets by 35% while those with videos drive up retweets by 28%. GoT's Twitter feed is a montage of images, GIFs and videos that get at least a couple of hundred retweets. Even non-fans who are curious about the show are quite likely to be enamored by what they see, and feel motivated to connect with the characters and plotlines.
Businesses of any type can leverage the power of audio-visual story-telling on Twitter. A behind-the-scenes look at your restaurant, an interview of a happy customer/client, use of numbers/statistics to prove a point, or useful infographics can create further interest in your product or service. Followers are likely to retweet your tweets with their community if they feel that your business can solve a problem or provide meaningful value through your product or your content.
Leverage Facebook Quiz Marketing to Encourage Fan Interaction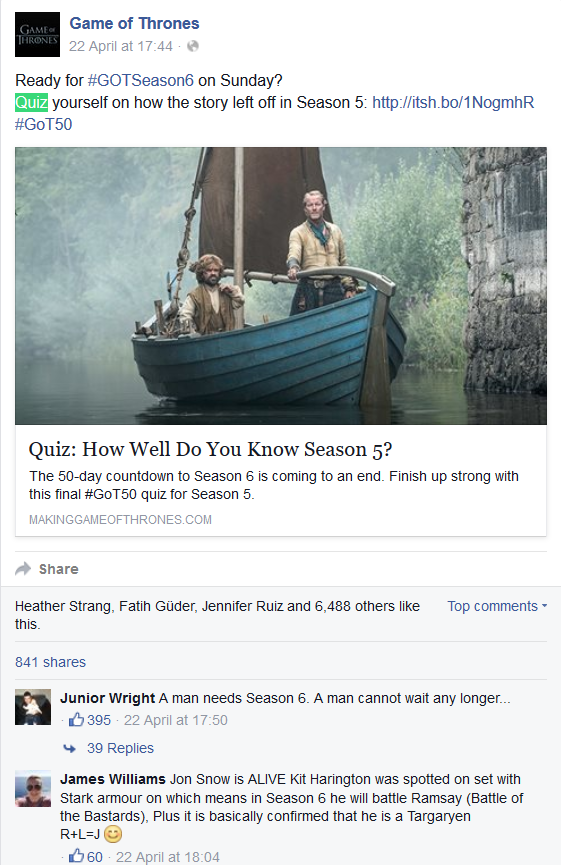 By including quizzes as part of their Facebook content, GoT is not doing anything out-of-the-box. Quizzes have been seen to generate a healthy number of Facebook comment threads and increase potential for virality. They can be broadly divided into two categories
A knowledge application quiz (How well do you know a particular product? How good is your insurance vocabulary? Can you identify these rare garden pests?)
A personality quiz (Which historical figure are you? Who is your spirit animal? Which city is the best match for your lifestyle?)
Create an insightful quiz, and you will be rewarded with lots of shares, which can contribute to brand visibility. Make sure you respond to comments and use the opportunity to understand customer behaviors and expectations.
Make Brand Advocates Out of Employees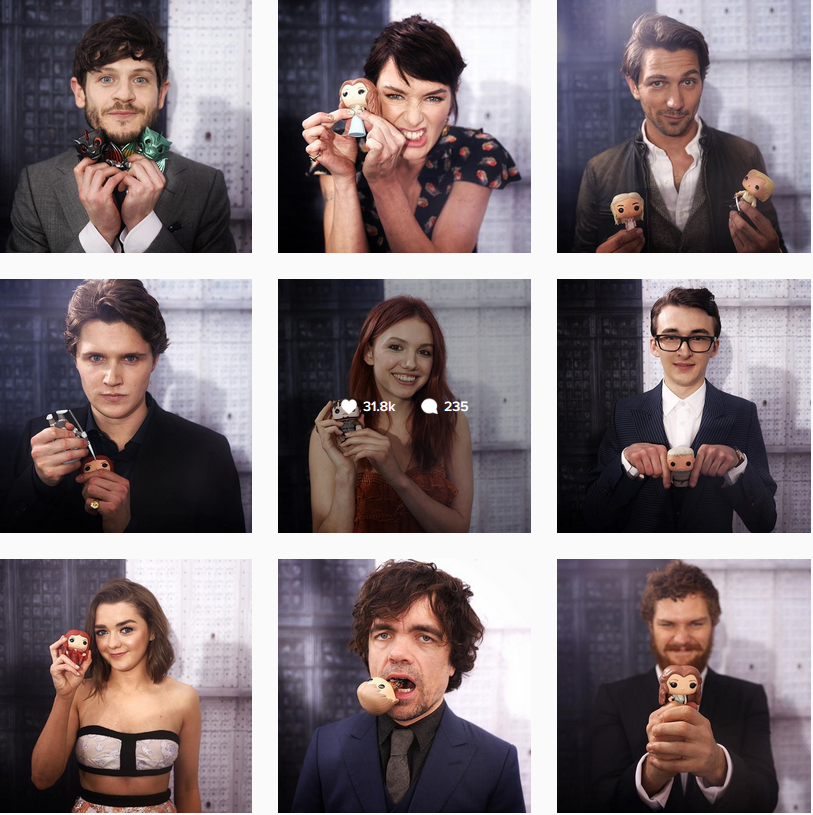 Many members of GoT's cast are active on social media. They're highly accessible to fans, answering Q&A's, offering a peek into their lives off-the-set and hangouts on set with other cast members, teasing their awards' looks, and more. The social media popularity of individual GoT stars only serves as additional publicity for the show. After all, if a particular actor/actress has caught your fancy, you're likely to keep watching his/her show and following his/her career.
That's not all. GoT stars are also invested in their show's content marketing campaigns. During the release of mini vinyl figures of GoT characters, most of the stars posed with their individual figurines on their Instagram page.
Get your employees to share your blog posts, infographics, events and milestones on their individual social media pages. Encourage them to create their own content on brand news, and also solicit content ideas from them. At the very least, they can share or retweet your official content.
You can hold employee advocacy contests where the biggest contributors to your social media marketing campaigns are rewarded with gift cards, coupons or cash rewards.
Stay Consistent with Social Media Marketing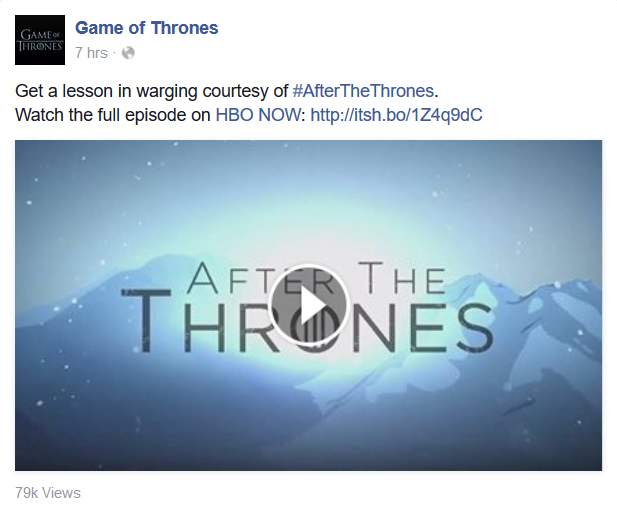 The GoT marketing team has a regular posting schedule, and never fails to promote the latest news and happenings around the show, including video clippings of GoT stars on popular news programs, media mentions, sharing fan art, or retweeting tweets from social media influencers who are fans of the show.
Businesses must stay current with social media communications to maintain interest in their brand. Post content regularly, highlighting the most important stories and keeping a consistent voice.
Image Credit: Global Panorama via Flickr
Digital & Social Articles on Business 2 Community
(79)