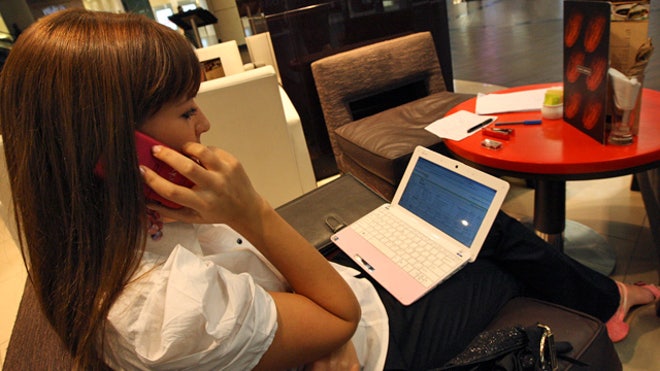 Dear Your Business Credit,
I will be opening a small cafe in my community soon and am shopping around for a merchant processing account. Should I ask for one that lets me accept credit card numbers from customers by phone for orders to pick up? Are there any security issues I need to worry about if I do this? 
– New Owner
Dear New Owner,
Congratulations on starting your restaurant. Many people dream of what you're doing and can't summon the courage to try it.
My advice is to take your time selecting a merchant processing account. Right now, you have no way to predict what customers' payment habits will be. It might make sense to try one of the available mobile payment solutions for a few months first, to get a sense of how customers like to pay at your restaurant. Then, if you have enough sales volume to justify investing in a merchant account, you'll have a better sense of what features you need the account to have. It could be that most patrons prefer to pay cash upon pickup — but you won't know that until you've tested the market.
There are several players in the mobile space such as Square and PayPal that let merchants accept credit cards orders using a smartphone or tablet. My earlier column, "When does a merchant account make financial sense?
" will give you the basics. If you take a customer's credit card number over the phone and enter it manually using Square
, you'll pay 3.5% of the transaction value plus 15 cents. Swiping the card in person or accepting it for an online sale costs 2.75%.
PayPal's Virtual Terminal program
, which lets you accept credit cards for orders that customers call or fax in, charges $30 a month, as well as a per transaction fee of 3.1% plus 30 cents. It comes with no long-term contract.
Once business starts to pick up, I would suggest talking with several merchant account processors who offer customized plans for restaurants. Find out what options they would suggest for your specific business. If you have learned that yes, customers do like to call in orders and pay by credit card over the phone, ask if there will be any additional fees for processing these orders on any account you choose. These extra fees can add up over time.
There are indeed some risks to taking orders by phone. Someone who calls in a credit card number to place an order may be using a stolen card. That's why processing fees are lower for transactions where the merchant has someone swipe the card in person.
However, it could be that in your community and for your type of restaurant, the risk of fraud is very low. If you say no to phone orders, you could be saying no to a lot of business.
So how do you protect yourself? Invest in a very secure point of sale system, installed by a reputable and experienced operator. Then follow your processor's security guidelines to validate transactions, suggests John Michener, chief scientist at Casaba Security, a white hat hacking firm based in Redmond, Wash., that consults for retailers, banks and corporations. Credit card issuers are likely to hold your business responsible for the costs associated with a fraudulent transaction if you do not follow security procedures they require, he says.
Bear in mind that credit card associations have set a deadline of Oct. 1, 2015 for merchants to be prepared to accept chip-based EMV cards or bear the responsibility for breaches. So, you'll probably have to change your credit-card handling procedures in the near future, no matter what they are. "Merchants need to plan for the fact that EMV cards are coming," says Michener.
Read more on Fox Business
(600)