By Megan Morrone
If you can believe that the "creator economy" has been around long enough to have battle-scarred veterans, then Marc Hustvedt is one of them. As the 43-year-old president of MrBeast (the current most subscribed-to individual YouTuber), Hustvedt is—in YouTube years, at least—a real old-timer.
By the time MrBeast (aka Jimmy Donaldson) started making videos in his childhood bedroom on his older brother's hand-me-down laptop, Hustvedt had already founded TubeFilter, the popular news site covering the emerging world of digital creators, launched the award show The Streamys (which just held its 12th annual gala in December), and executive produced direct-to-fans comedy specials for Maria Bamford and Greg Proops.
Hustvedt is modest about his current role as the head of a company that aims to reach more than one billion people every month. "If you can make consistent content that an audience wants to see, the tools are there for you to do the rest of the business stuff," Hustvedt tells Fast Company. "And then you can hire some idiots like me to help you out."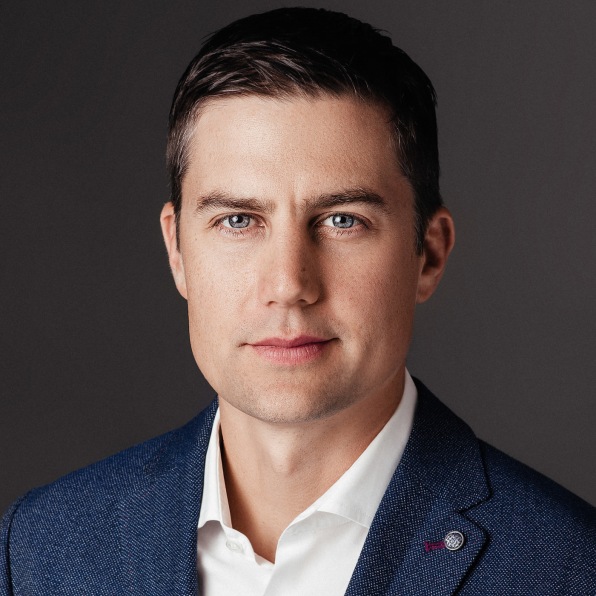 At a time when some pundits are questioning the long-term viability of the creator economy, Hustvedt believes (as he always has) that creators have superpowers. "They're almost an Avengers," Hustvedt says, explaining how some excel at retention-based editing, while others are really good at marketing themselves and building hype. "And some are just incredibly good at oozing authenticity and being themselves."
Hustvedt sat down with Fast Company to discuss the storied history of the creator economy, from YouTube's battle to become the dominant platform to the way creators like MrBeast and others are pushing the creator space forward.
Fast Company: You started TubeFilter in 2007. What did you see in the nascent creator world at that time?
Marc Hustvedt: In 2005, I was right out of college, living in Austin, Texas. I had an economics degree and was working in corporate litigation. We didn't make anything. We weren't creating anything. I was so uninspired. So I started volunteering for the Austin Film Festival. Some people who I was driving around told me, "You should move to LA." I was like, "Okay, I'll move to LA."
Sometimes you're just in the right place, and I started hanging out and meeting a lot of people who were trying to make their way into entertainment. All the video platforms were just getting started. YouTube hadn't even won yet. I was inspired by Michael Arrington with TechCrunch, who just started documenting the mid-aughts boom in tech. So I morphed into a reporter of sorts. If there was a modern version of myself, they'd be making TikToks about this, but I was doing blogs.
FC: When did you switch from blogging to participating?
MH: There was a little bit of an indie-TV vibe to the whole thing, but there was a distinct moment in 2009 when we first made the award show, The Streamys. The YouTubers felt different. A lot of people saw this as a gateway to Hollywood, and some YouTubers were in that boat, too. But there was something about the obsession and work ethic of YouTubers—or at least the ones who had risen to the top—who worked incredibly hard. Phil DeFranco, Jenna Marbles, Shane Dawson, the Fine Bros. They were relentlessly obsessed with figuring out how to advance and get better. The YouTubers who were obsessed with building a subscriber base, that became really fascinating to me. And they really sparked an inflection point when YouTube introduced the partner program [sharing revenue with creators]. That's when it really got fun.
FC: How is today different from when you started in this business in terms of removing the middleman for creators?
MH: The capital markets got it wrong in the 2010s. They saw value in this sort of multi-channel network (MCN) layer, that there was something about aggregating the views into a single network, that it was actually a necessity. You could aggregate all these channels and billions of views and this many subscribers, and then be in position to go to brands directly and do bigger business deals. These networks raised gobs of capital. All of those companies are not around anymore. Yet all of the same trends are still there: digital ad spend increasing year over year, the TV ad spend shifting into digital. The audience is getting there more and more; two billion-plus people are on YouTube.
The mistake was that the value really was at the creator level, though they were hard to access. I look back, though, and I'm glad those investments happened. It actually helped professionalize an industry. When we hire people, you can hire somebody who has helped develop shows and talent or worked with the major brands on a big campaign. Now we're in this really exciting time that Jimmy is at the forefront of—and there's many other creators kind of there, too—that are showing you can build a business off of YouTube.
FC: What do you think people most misunderstand about the creator economy today?
MH: I don't know whether you'll be surprised or not, but it's still hot. We have great brand partners, but there's still a bunch of people who don't necessarily see the value yet. We're trying to keep telling that story, and I think we're waking a lot of people up with, like, even just sales at Walmart. That wakes up a whole lot of people to ask, Whoa, what's going on here? How are you doing this? We're still on a mission here. From a personal career standpoint, I don't ever want to be in an industry where everybody knows everything and it's just super traditional. If this feels like network TV at a certain point and you're just defending the old way of doing it, then I'm probably in the wrong place. We're going to keep playing around.
FC: So there really aren't that many people like you who have had such a varied career in this vein of the creator economy. Do you have peers in the industry?
MH: There's Stevie Levine, who's been with Rhett and Link forever. She's fantastic, her and Brian Flanagan over at Mythical. . . . There are so many people that I don't want to exclude. There definitely are people like me. It is a unique opportunity to work with a creator. You're not really running the show. The creator runs the show. You're a partner in their business, helping empower that. There are obviously some terrific agents and managers who are also a big part of the story. In Jimmy's life, he has a great manager named Reed [Duchscher], who has been with him for a very long time. But he works at another company and builds his own company. I personally prefer being in-house. Often these these things grow very quickly. They're not necessarily designed from the beginning in a scalable, corporate way.
For all the courses on how to be a YouTuber, they're not teaching you how do I inspire and lead a workforce to get one more video done? Or to work a little harder and deal with real serious issues like burnout, which is probably one of the most consistent issues that most creators have felt either individually or their teams have felt. One of the biggest challenges is how to modulate the gas pedal. Because it's like a show that doesn't ever go on hiatus. You constantly have this big pressure in the algorithmic world to keep consistency and keep growing because very quickly you can lose momentum and that can be really detrimental.
FC: So do you have an HR department?
MH: We do. Yeah, we had to build it. We had to professionalize recruiting. We've now got a pretty serious recruiting operation. We put in an applicant tracking system. We now have a core set of values that we think make a strong and successful employee. . . . I had a lot of privilege to be able to move cities and take a swing, and it reminds me that communities are super important to get together and a lot of those are online; but like in that case, we were physically getting together, having a beer, and talking about how hard this business was and all the challenges that we would face. Now there are so many jobs. That's why we announced the [East Carolina University] partnership here with ECU. [Donaldson is based in North Carolina.] We needed a better pipeline of talent because this stuff is not trained in schools. So we're developing a curriculum with ECU, and hopefully we will bring a lot more people to Greenville. Selfishly, of course, it serves the pipeline for us, but I think it serves a pipeline for the whole industry if we do it right. In Greenville, they're like, let's do it because they see the market is really big, and there's just no program that really trains this stuff.
FC: Are most people you hire [MrBeast] fans?
MH: No. More like admiring. I think it's people who obsess over YouTube. Fan is a different thing. We have to be really careful about the motivations of somebody to be here. One of the things we have to sort of look out for is if they're here for the wrong reasons. If the aspiration is they just want to get famous, they're probably not going to be a great employee. That being said, you look at the core talent, and you have Karl Jacobs who's now a very meaningful talent in his own right and big streaming on Twitch and other platforms. He was an editor, editing videos. I guess somewhat famously Chandler [Hallow]; he was a friend, but he was the janitor for Jimmy, cleaning up after the guys. So you never know where talent is gonna come from.
FC: What do you think 2023 holds for creators and for Jimmy, or MrBeast, the business?
MH: It's a global story. How do we reach, in more ways than one, how do we genuinely connect with audiences in other countries? We've taken a big step forward with that with dubbing into 12 languages. There are a number of other languages, particularly Japanese and Mandarin, that are coming. Right now, for example, Feastables [Donaldson's line of gluten-free chocolate bars and cookies] is still only available in the U.S., and we really have to catch up to where our audience is. We have to push the traditional businesses to spread and grow as fast as the digital content will, and that's really hard. For example, getting a shirt, a piece of apparel, to a viewer in Saudi Arabia is actually still difficult. In 2023, it doesn't feel like it should be. So overall, worldwide is probably one of our biggest themes. And then, of course, mission number one is make the best videos possible and try to improve the world in some way, helping people in transforming lives.
(6)